World Championship Pinewood Derby Merchandise
World Championship Pinewood Derby merchandise is now available for a limited time. This post-event sale will end at 11:00 PM EST on July 25, 2019. All postage/shipping fees are included in the prices. Please allow several weeks for order processing and home delivery.
All orders will be shipped to the address you provided below.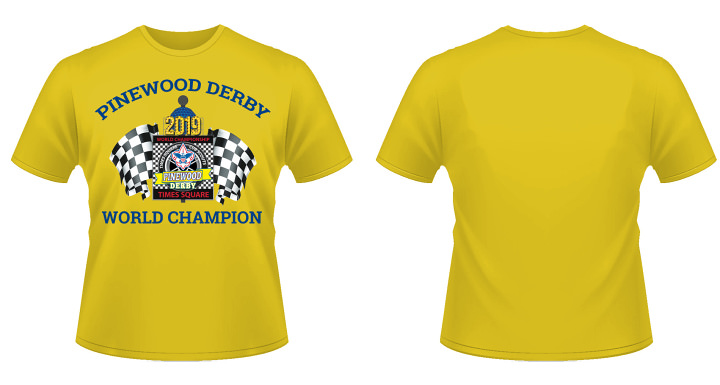 Yellow "Cub Scout Champion" T-shirt ($16.50):
Available in youth sizes in small, medium, large, and x-large.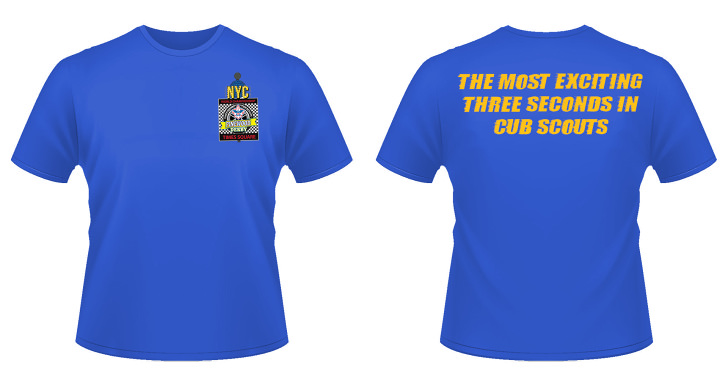 Blue "Most Exciting" T-shirt ($19.50):
Available in adult sizes in small, medium, large, x-large, xx-large, and xxx-large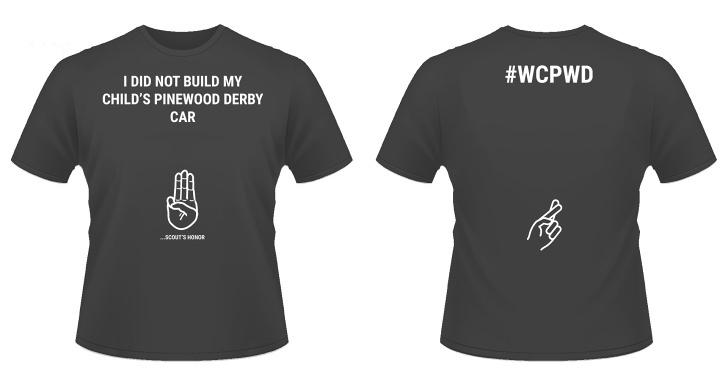 Black "Scout's Honor" T-shirt ($19.50):
Available in adult sizes in small, medium, large, x-large, xx-large, and xxx-large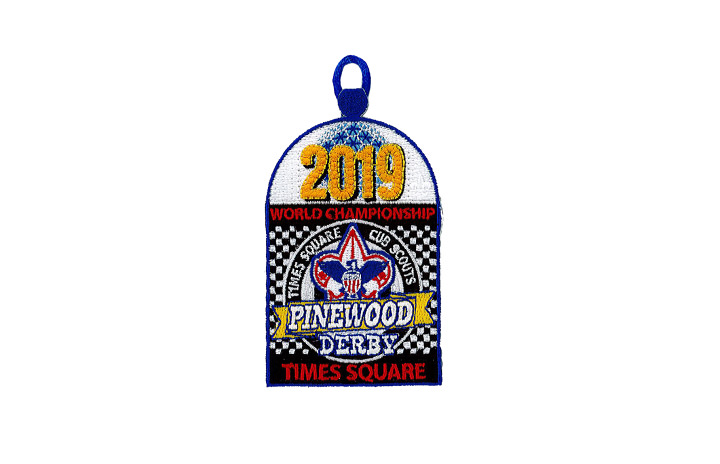 2019 World Championship Pinewood Derby Patch ($1)