Council: Brooklyn
WHO WE ARE
The Boy Scouts of America prepares young people to be community leaders as well as teaches them how to make ethical and moral choices in an inclusive, volunteer-led environment.

For decades, our programs have inspired thousands of Brooklyn youth to discover their full potential by exploring leadership development, physical fitness, STEM opportunities, environmental sustainability, and more!

We strive to ensure that the young men and women participating in our programming will be "Prepared for Life" and are excited for you to join us on the journey.

We invite you to scroll down to learn how to join, the exciting programming we offer, and how to stay connected.
HOW TO JOIN

Get your family's Scouting adventure started today at Cub Scouts!

The Cub Scouts program is designed for youth grades kindergarten to fifth grade and is structured to encourage youth to try new things and build skills. In their respective Packs and Dens, Cub Scouts will explore the outdoors, make new friends, go on adventures, learn new skills, and that's just at the first meeting.

Get involved by clicking CubScouts.nyc/Brooklynpacks to find a local Cub Scout Pack and to learn more about the program.

Are you interested starting a new Pack (or have a child older than fifth grade)? Contact Brooklyn Field Director Greg Mustoe who will connect you with a professional working in your area to get the ball rolling!


MERIT BADGE PRO SERIES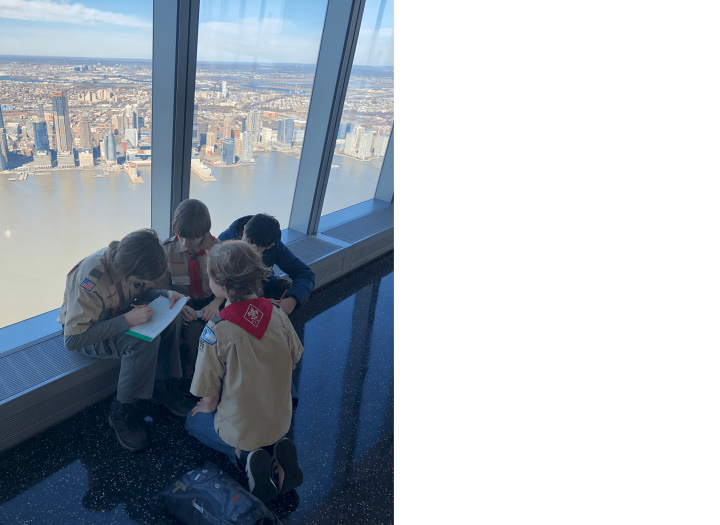 The Boy Scouts of America, Greater New York Councils' Merit Badge Pro Series offers Scout BSA members—youth between grades 6th and 12th—the unique opportunity to take their Merit Badge work outside the traditional Troop meeting and into the real world. There are over 135 Merit Badges available, and this program allows Scouts to learn about the topics that interest them most from professionals out in the field.

Find out on the Merit Badge Pro Series page more about our current partners, where to sign up for upcoming events, and how to get involved!

GET CONNECTED
Discover what's happening in Brooklyn Scouting! Subscribe to our weekly eBlast by filling out the New York City Scouting Email Sign Up Form and selecting one of the three Brooklyn choices.