July Annual Sleepover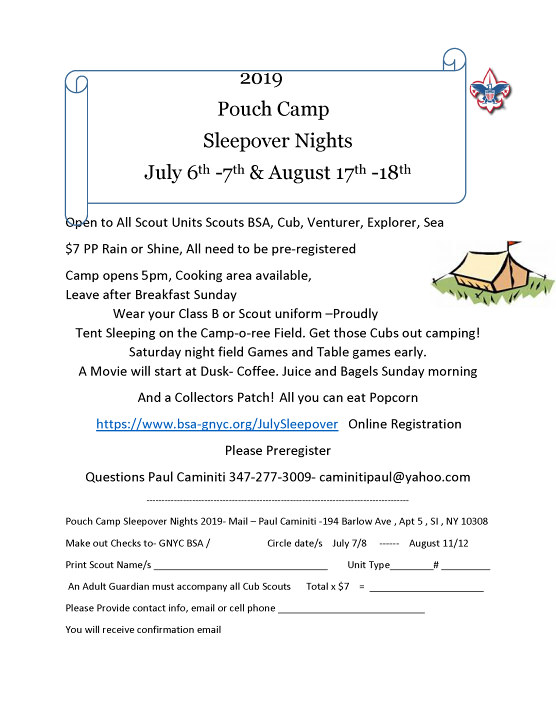 Date/Time:
Jul 6, 2019 5:00 pm to Jul 7, 2019 12:00 am
Location:
William H. Pouch Scout Camp
1465 Manor Rd.
Staten Island, NY 10314
Location Phone: (718) 351-1905

Open to All Scout Units; Boys, Cubs, Venturering, Explorer, Sea
$7 PP Rain or Shine!
Cooking area available, Leave after Breakfast Sunday
Wear your Class B or Scout uniform –Proudly

Tent Sleeping on the Camp-o-ree Field
Friday night field Games and Table games early A Movie will start at Dusk! All you can eat Popcorn!
Lite Breakfast Sunday Morning
And a Collectors Patch.
Must Register by June 30th!